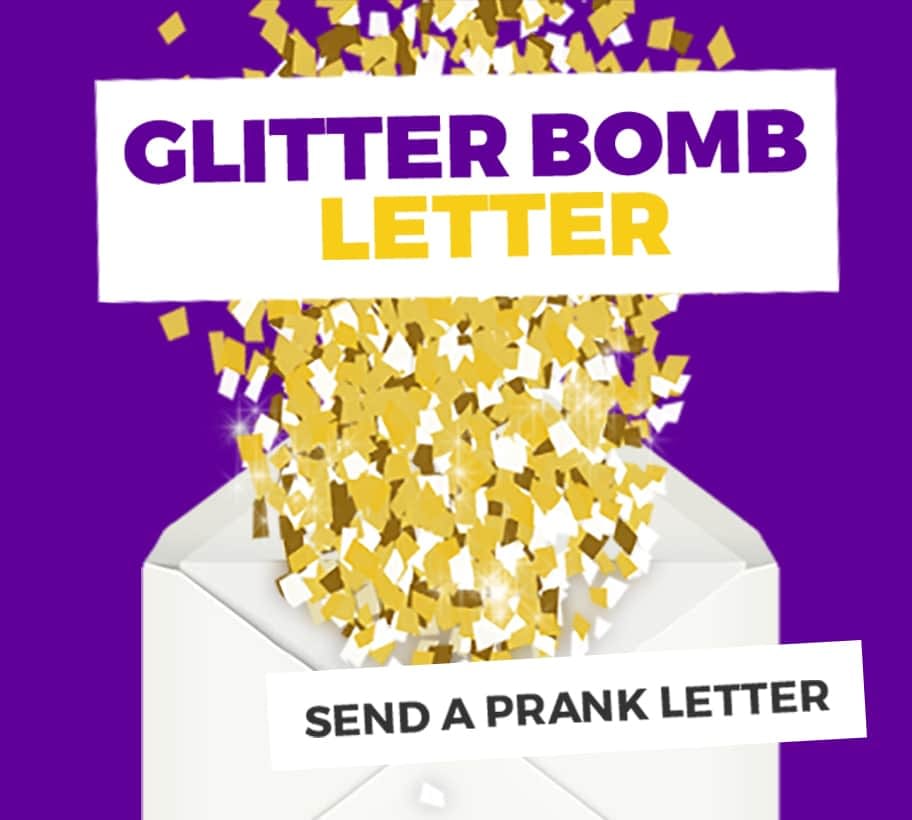 Glitter Explosion in an envelope!
Lets face it, glitter is awful. Everybody knows it! 
It gets everywhere and you can't get rid of it. Let us send a shedload of it in a unique breakaway compartment of a card for you!
It could be an ex, a shitty company you've dealt with, a nightmare boss, or a great prank on your best mate!
This glitter bomb in a letter is the best way to ruin someones day with glitter guaranteed to go everywhere.
We now have a 'Breakaway' section within the card, which breaks open when the card is open to ensure the glitter goes everywhere.
This service is completely 100% anonymous guaranteed, we promise never to disclose your information. The glitter is completely harmless, just takes a good bit of tidying up. So you can relax knowing there's no danger or chance of getting caught.
We can either send this directly to your friend/enemy to open unexpectedly or we can ship it to you to give to them personally. After you've added the item to your basket, on the checkout page enter either your address (if you want to give it to them personally) or their address (if you want them to open it unexpectedly – often better) and cover some one with a glitter bomb they won't forget!
The glitter explosion is caused by the force of the recipient opening the card (if they open it really slowly the glitter wont launch at them). For something more powerful and guaranteed to send glitter EVERYWHERE we advise buying the spring loaded glitter bomb